Press Release, 16th December 2013
Praise for Morton Captain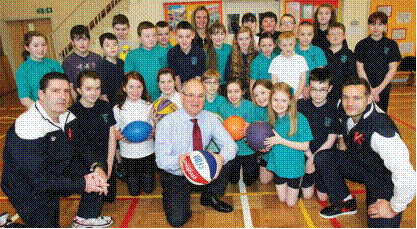 Morton's Captain Mark McLaughlin was praised in Parliament for his coaching skills and positive contribution to youth sport in the area.
The praise came from local MSP Duncan McNeil during a debate on the Scottish Government's newly launched youth sport strategy.
The MSP commended the 'Key Fitness' initiative which was set up by the Morton captain six years ago.
Duncan McNeil said:
"I met with pupils at St Joseph's Primary School as they received expert exercise tips from Mark McLaughlin as part of the 'Key Fitness' initiative. It's a great project which helps keep kids active and develops them in a way which is fun."